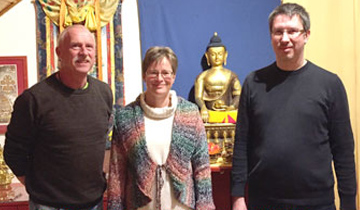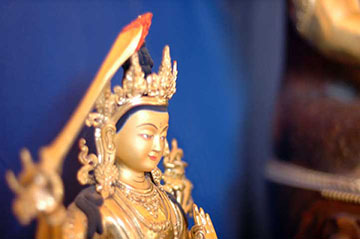 Buddhist Community Chöling e. V.
Hanover & Braunschweig
The Buddhist Community of Chöling is a community of Buddhists founded in 1994 who practice the Buddha Way as non-Ordinates. Chöling is a non-profit organization of approximately 100 Buddhists and has been a member of the German Buddhist Union (DBU) since 2001.
The teachings of the Buddha have come to us in many different ways. That's why they «shine in different colors» today. Chöling is open to this diversity and lives from the awareness of unity, which finds its expression in diversity. The fact that the members are oriented towards different teaching traditions is an enrichment for the whole community. Among the many good teachers who teach us are also teachers from the Dharma Center Möhra.
The Buddhist Community of Chöling e. V. consists of two city groups: Chöling Hanover and Chöling Braunschweig. In Hanover we have a meditation room in the Vietnamese Buddhist monastery Chua Vien Giac.
The weekly program includes Shamata meditation (Shine), Metta meditation, Chenresi puja as well as Lamrim and "Meditation for Beginners".
For beginners and interested people we offer once a month "Get to know Buddhism" as well as "Introduction to Meditation".
Further information about our teachers, speakers and weekend seminars can be found on our website (see below).
Contact:
Buddhistische Gemeinschaft Chöling e. V.
Karlsruher Straße 6
30519 Hannover
Phone: +49 / (0)511 / 879 02 10
Petra Kosuch
E-mail: petra@choeling.de
www.choeling.de