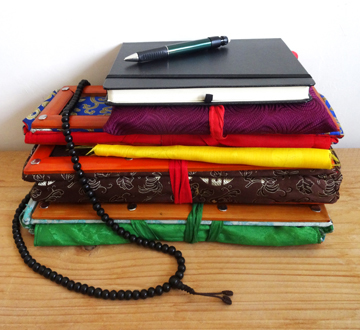 Training
From August 27th to September 3rd, 2017 the first training week took place under the theme: «How can I conduct meditation in a center».
The Lamas of the Dharma Center Möhra had put the topics of refuge, Shiné-Meditation and Chenrezig puja on the curriculum in the opening seminar. Explanations, self-study, group work and instructing meditation practice alternated in the daily timetable.
The Lamas from Möhra were able to arrange the program in advance with the 17th Karmapa Thaye Dorje, who gives his blessing for this training program. Jigme Rinpoche also agreed on the programme and supported it with many blessings.
The participants came from the centres of the Dhagpo-Kagyu-Mandala Germany. The training is to be continued in the same way next year (25th August – 2nd September 2018) and is to be extended by an additional block of studies from 2019.
These seminars are aimed at all those who are already familiar with Dharma practice, feel strongly connected to a center and want to contribute to keeping continuity in the center by guiding meditations.
Retreat
The Dharma Center Möhra offers practitioners the opportunity for an individual retreat under the guidance of experienced teachers. In the retreat, one consciously withdraws from everyday life for a certain period of time in order to be able to concentrate fully on spiritual practice and to deepen meditation. Deep inner processes can be set in motion, whereby one learns to perceive fixed habit patterns and recurring emotions as processes. The newly gained insight opens up the possibility of transformation.
A retreat can be held in a single room in the house or in one of the retreat huts on the edge of the forest. In the quietly located bungalows, practitioners can devote themselves to their own meditation practice undisturbed.